About Dr. Johnson
Dr. Johnson completed her undergraduate studies at Mount Holyoke College in Massachusetts earning a Bachelor of Science in biology, awarded Cum Laude. Dr. Johnson completed her veterinary education at The University of Pennsylvania School of Veterinary Medicine, earning a V.M.D. degree in 1986.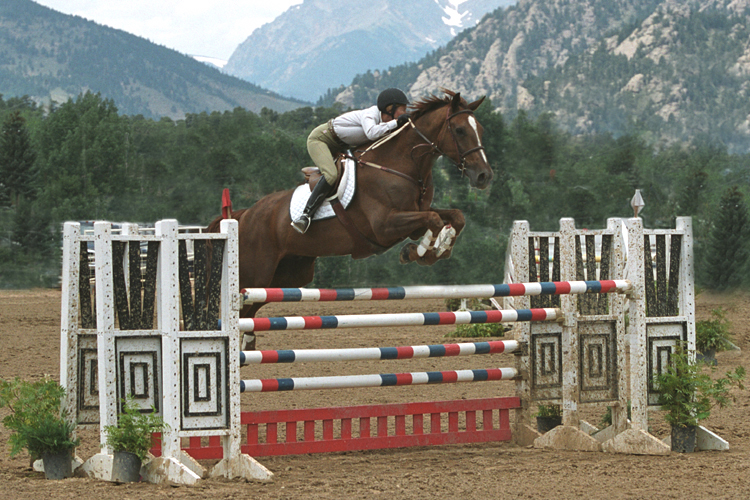 After graduation from veterinary school, Dr. Johnson was awarded a one year internship in large animal medicine and surgery at The University of Pennsylvania' s New Bolton Center. On finishing her internship, Dr. Johnson worked for two years at Almahurst Farms of Pennsylvania, a large Standardbred breeding farm. From there, Dr. Johnson went on to start her own Standardbred racetrack practice based at Pompano Park in FL and Pocono Downs in PA. This practice also encompassed a variety of performance horses.

In 1992, Dr. Johnson decided to devote all of her time to the performance horse aspect of her practice and established a full time base in Wellington, FL. Dr. Johnson developed a practice devoted to helping maintain upper level hunters, jumpers and dressage horses at their peak level of performance.

Dr. Johnson has had a lifelong love of horses and has ridden since the age of 4. Dr. Johnson was an active competitor in the hunter rings for many years on the east coast and enjoyed numerous successful seasons in the amateur owner hunter ring at the Winter Equestrian Festival in Wellington, FL.

Since 1997, Dr. Johnson has enjoyed competing in the jumper ring, starting in the adult jumpers and advancing to the high amateur owner jumpers. She has competed in show jumping in Florida, Colorado, New Zealand, and now California.

With her own personal background in riding and showing, Dr. Johnson has been able to develop a keen appreciation for both the physical and mental demands placed on the equine athlete. This has enabled her to have a unique understanding of the importance of maintaining the equine athlete at the highest level of comfort so that they might perform their job with ease and confidence.

Dr. Johnson moved to Calabasas in the spring of 2004 and started Oakhill Shockwave to bring this exciting technology to the animals of southern California.

To add to her list of services, Dr. Johnson has also completed 210 hours of postgraduate training in animal chiropractic at the Options for Animals program in Wellsville, Kansas. This training has included extensive lecture and practical hands-on training in the chiropractic care of horses and dogs. Dr. Johnson has successfully completed rigorous practical, clinical competency and written exams and has earned certification in Veterinary Chiropractic by the International Veterinary Chiropractic Association.
Continuing Education
Dr. Johnson is available to speak at your organization's meetings about the principles and applications of veterinary chiropractic and shockwave therapy, as well as the most recent research findings.

Please call (818) 809-7498 with any questions you may have.