Shockwave for Small Animals
WHAT CAN SHOCKWAVE TREAT IN SMALL ANIMALS?
Shockwave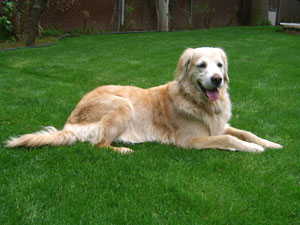 therapy has been successfully used to treat many soft tissue and bony problems, both acute and chronic. These include, but are not limited to:
• Hip dysplasia
• Non-union fractures
• Degenerative Joint Disease
• Spondylosis
• Lumbosacral pain
• Osteoarthritis
• Tendon and Ligament injuries
• Bursitis
• Muscle Tears and Strains
• Wounds
• Lick granulomas


WHAT IS THE TREATMENT PROTOCOL?
The precise treatment protocol depends on the diagnosis of each individual patient. Oakhill Shockwave is an ambulatory service and comes to the office of your regular veterinarian. Together, Dr. Johnson and your regular veterinarian will determine the optimal treatment regime for your pet. Treatment varies in the number of shockwaves administered and the energy of those shockwaves. The typical shockwave treatment protocol for dogs calls for 2 treatments spaced at an interval of 2 to 3 weeks apart. Occasionally a third treatment will be required, and in some cases a pet will benefit from a regular schedule of "booster" treatments.

The beneficial effects of shockwave therapy are frequently long lasting and may provide an increased comfort level for the pet for 6 months to 1 year or longer. Some animals will require a short acting anesthetic for the procedure. Multiple areas can be treated at one time.


WHEN WILL RESULTS BE SEEN?
Many animals will see remarkable reduction in pain almost immediately. Typically, the animal will start to have a reduction of pain and/or swelling within hours. This will generally last 2-4 days and then the animal will return to close to the original status. Then, over the next two to three weeks, actual healing will take place. Shockwave therapy is an excellent option for those animals that can't tolerate daily anti-inflammatory medication or those animals that are difficult to treat on a daily basis.